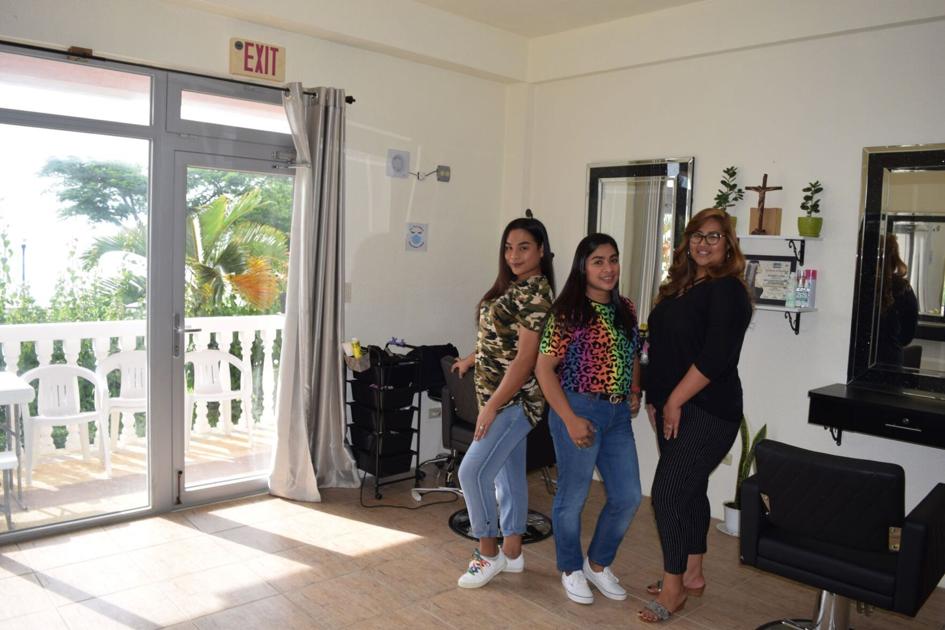 Empress Beauty Salon & Barber will open on September 25 | Business
EMPRESS Beauty Salon & Barber, which will hold a grand opening on Saturday, September 25, offers more than haircuts.
Located on Beach Road in Garapan between National Office Supply and Mariana Lounge, the beauty salon, which opened on September 4, offers a variety of services at affordable prices, according to its owner, Tiffany Usenuku Yokoyama Lizama.
These services include haircuts, hairdressing, coloring, highlighting, barber service for men, hair treatment, manicures, pedicures and makeup for special occasions and events.
In addition, the Empress Beauty Salon is clean and offers a relaxing ambience. Guests can enjoy the panoramic view of the Saipan Lagoon while being pampered by highly trained and seasoned hairdressers and beauticians, Yana Osian and Rhaine Tumada.
Hairdressers at the beauty salon were behind the stylish and winning looks of Miss Earth NMI-Miss Fire 2020 Kaitlin Borja, Miss Fire 2021 Stephanie Borja and Miss Water 2020 Zoe Stephanson.
Lizama said customers were happy with the beauty salon services and were pleasantly surprised with the prices.
A social worker who deals with mental health issues, Lizama said her beauty salon was not just a business establishment, but "more of a service to the community."
Through quality service, cleanliness and affordability, Empress Beauty Salon hopes to change people's minds about the beauty care industry.
Lizama said many people feel overwhelmed by beauty salons or are dissatisfied with the service.
At Empress Beauty Salon, Lizama and her stylists will ensure that "customers are pampered and when they step out they will feel like an Empress."
For its grand opening on Saturday, Empress Beauty Salon will be offering its customers skin care products, key chains and signature stickers.
Lizama said that among the beauty salon's special guests were some of the island's leading women.
"I also want to stress that we promote the empowerment of women by encouraging women to reach their highest potential," she added.
She herself received an AA degree in Social Work from Northern Marianas College and is a staff member of Behavioral Health Services at Kagman Isla Community Health. She is currently studying for her Bachelor of Social Work at the University of Alaska Fairbanks while running her own business and being a mother of three daughters.
"Anything is possible and we are here as an additional support system for our clients," she added.